Discover in the 7Qi Flow Program how to live 'soul mission' and passions. Experience happiness in work and love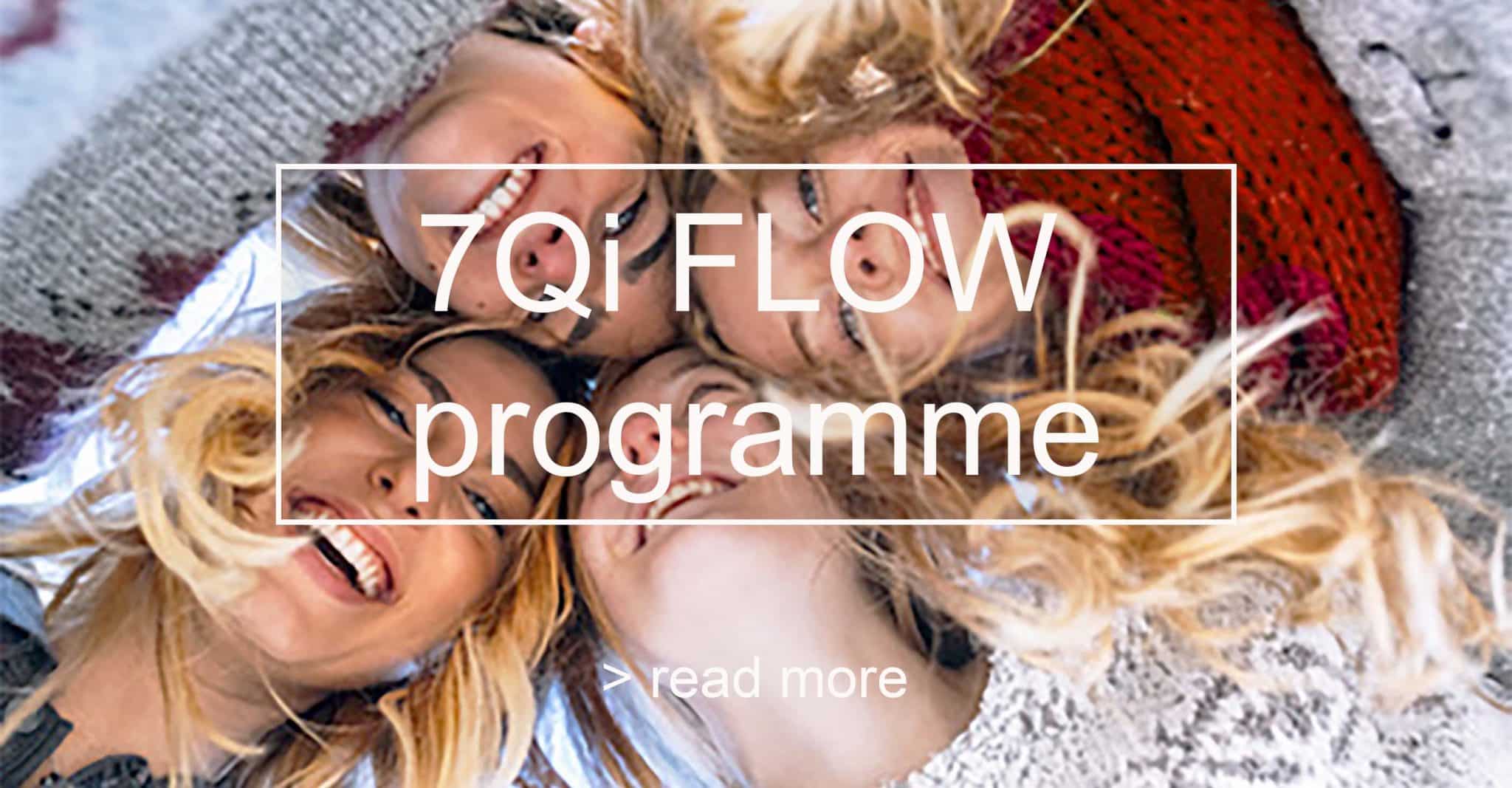 Learn how to live in 7Qi Flow
Everything starts taking responsibility for your own happiness. Happiness is your "Response ability"; correctly interpret and use your 7Qi. You will learn it in a program that you will not find anywhere else!
Of course, the -7Qi is central. During the program, you will learn to translate your unique situation into the 7Qi Flow principles. Not only by talking and thinking, but also by sharing and sharing experiences.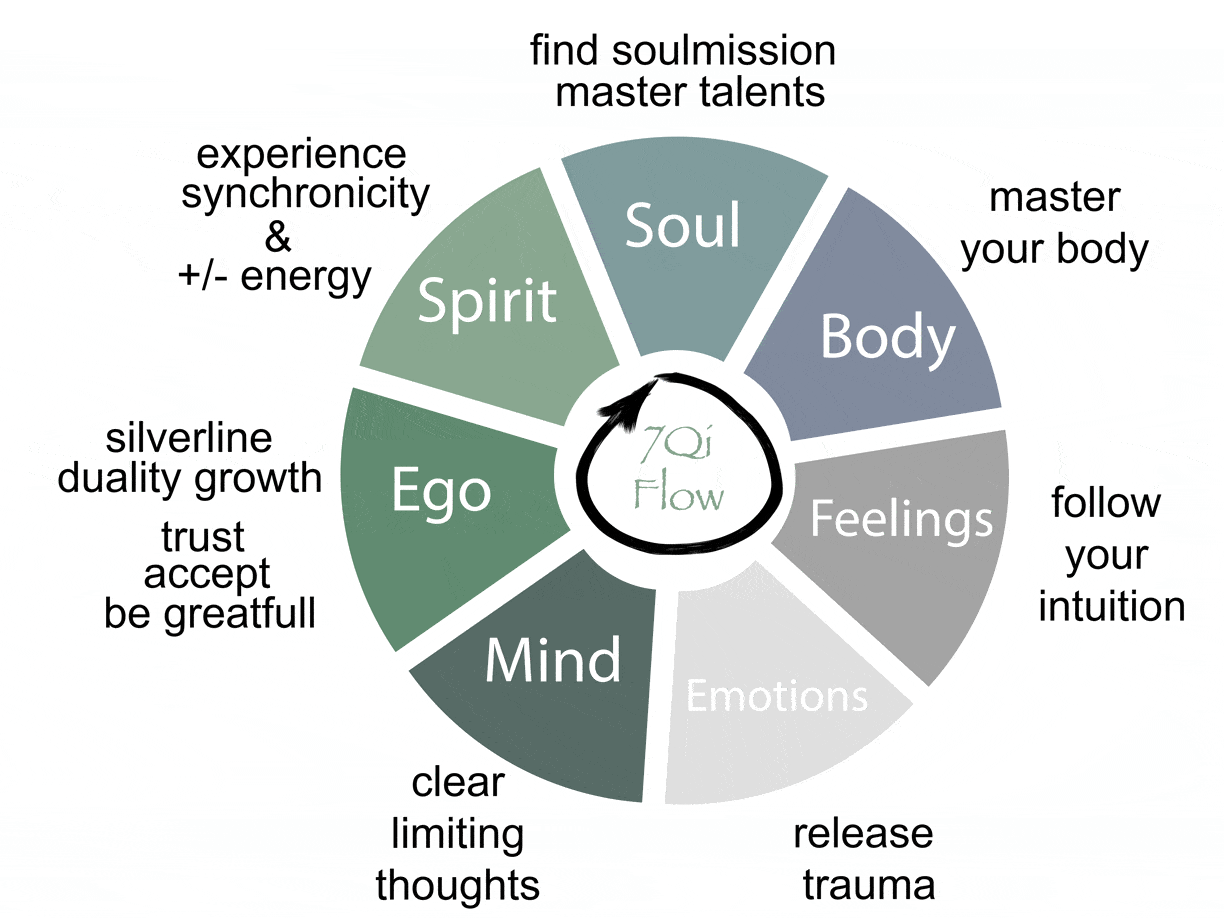 ---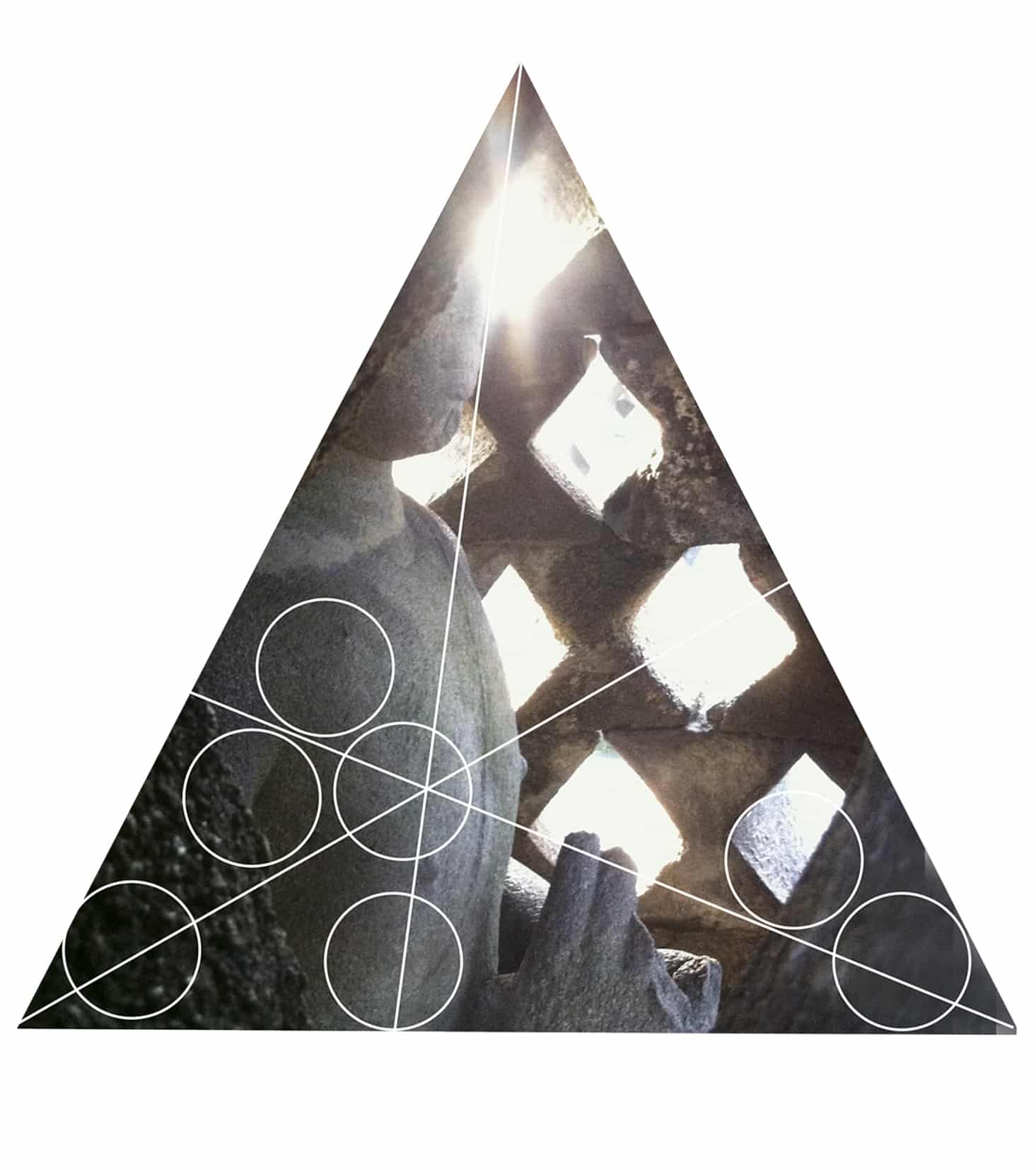 Get to know unique 7Qi techniques
Every Qi has its own 'needs' and provides opportunities. You learn to apply various techniques to continue to create and experience independent flow. We deal with meditation, nutrition, asanas, trauma release techniques, limiting beliefs subconscious mind reprogramming, the functioning of minerals, dedication and concentration techniques, proper focus, mind mapping, duality balancing, passion/talent success formulas and more. Maybe you should know a few. But precisely the 7Qi consistency offers unique possibilities that you learn during the program.
On line access to learning materials
On the (exclusively for 7Qi flow program participants and 7Qi coachees!) with a password-accessible 7Qi FLOW instruction page you will find useful summaries of sessions, instruction / demonstration films and exercise materials.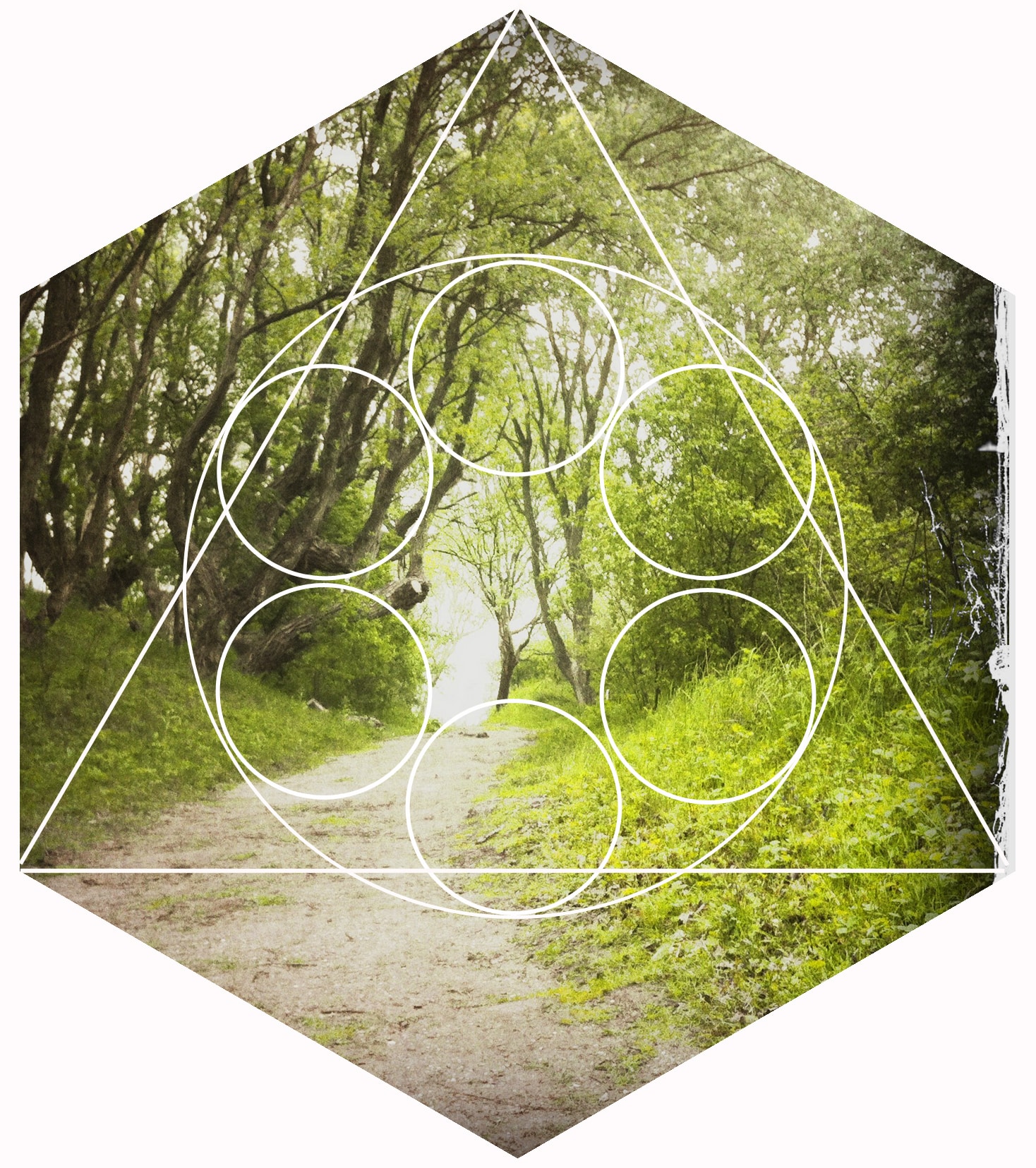 ---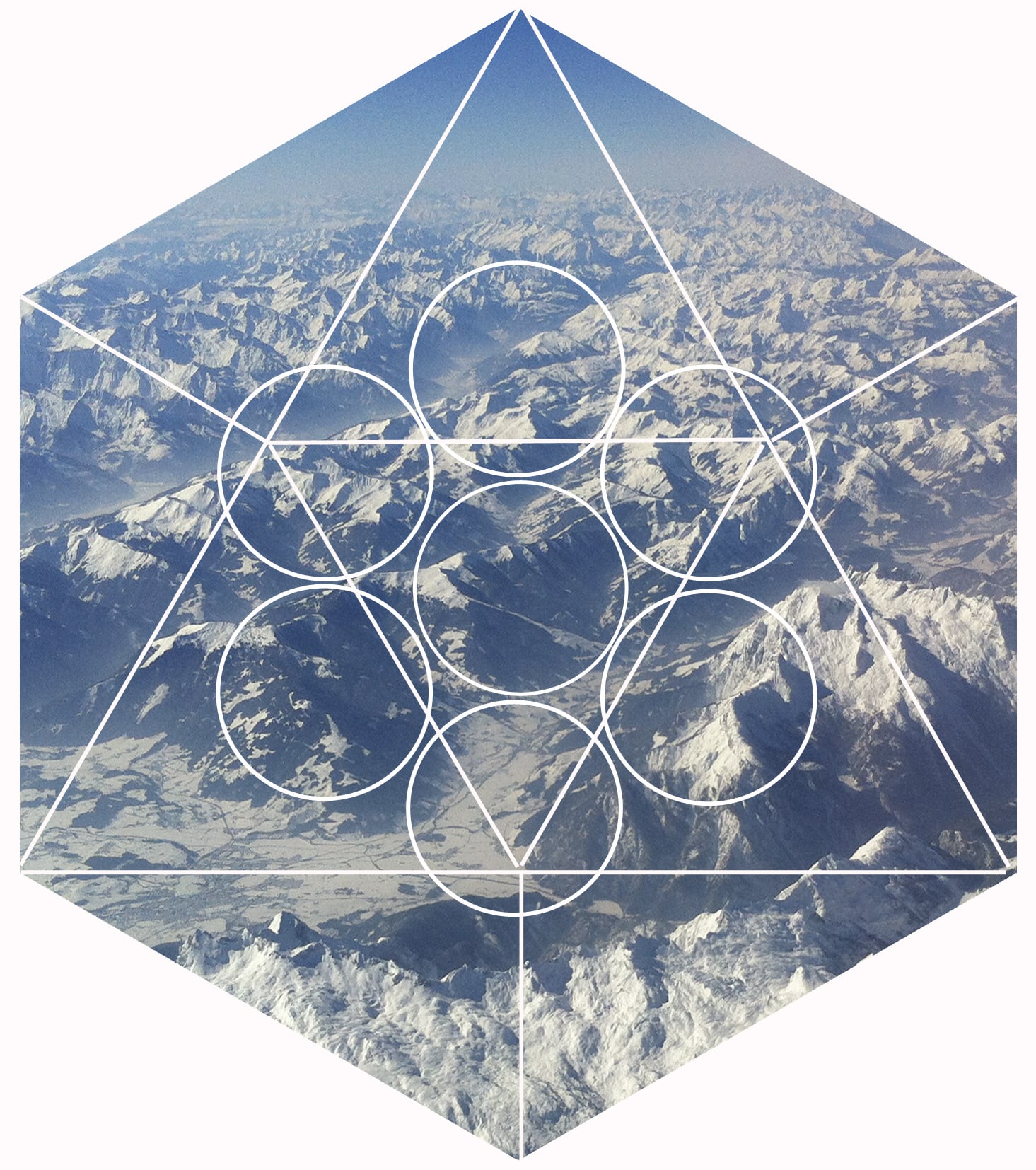 Membership 7Qi consciousness community.
Get access to the (closed fb) 7Qi conscious community!
A space where you can ask questions, share experiences with other 7Qi flow program participants,
and read tips and instructions. Lifelong. So even after the program you can keep free contact!
7Qi Flow Private or Group
As preferences differ. You can follow the 7Qi program under individual supervision or in a group (Amsterdam: up to 8 participants or online). Individually has the advantage of intensive personal guidance. The group program has the benefit of learning through mutual interaction.
The next Amsterdam group program will start in October 2017. Next online group programme November 2017. Please contact me today for more information or a free-time meeting call. (Participation in order registration).
7Qi Flow programme (private)
Intake + 7 sessions+ fb group membership
€ 500(€605 incl. btw)
Intake + 7 sessions with a 7Qi Flow program tailored to your personal situation. Includes lesson material. Make an appointment for a free chat session.
Contact
7Qi Flow group programme
Intake + 6 sessions + fb group membership
€ 350(€424 incl. btw)
Intake + 6 sessions with a group 7Qi Flow program. Includes tutorials. Contact to subscribe now!
Contact
Testimonials
---
Bas awakens, confronts, asks open and direct questions while listening and being truly empathic. Always with intention of helping me, achieving my own clear focus. It helps me being more conscious and improves my quality of life. I still love to visit Bas, as I want to keep growing. He is of great help with this, in an outrageous great and warm way! Highly recommended!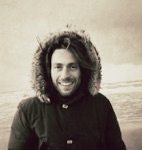 - Bart-Jan
The way Bas coached me was unique and very successful. It made me more conscious on the road to more love, success and happiness. Love, success and happiness did manifest and keeps coming! 7Qi coaching was a first giant step towards my current happiness. Bas is open sharing his own breathtaking experiences and his typical calm way of life coaching is an experience I highly can recommend.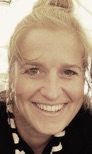 - Janina
I lived myself into this gloomy reality where according to the western society success model everything was going just fine. Yet I was missing the joy of life. But fortunately I have a wise boss, and she hired Bas to help me change the situation. I immediately felt a good click with Bas. Perhaps the most important thing I learned from Bas is how important it is not to ignore but follow your inner voice and feelings. There is still a long learning process for me ahead, but now I at least know the direction and can listen to myself. Because of Bas I am not blind anymore!
- Igor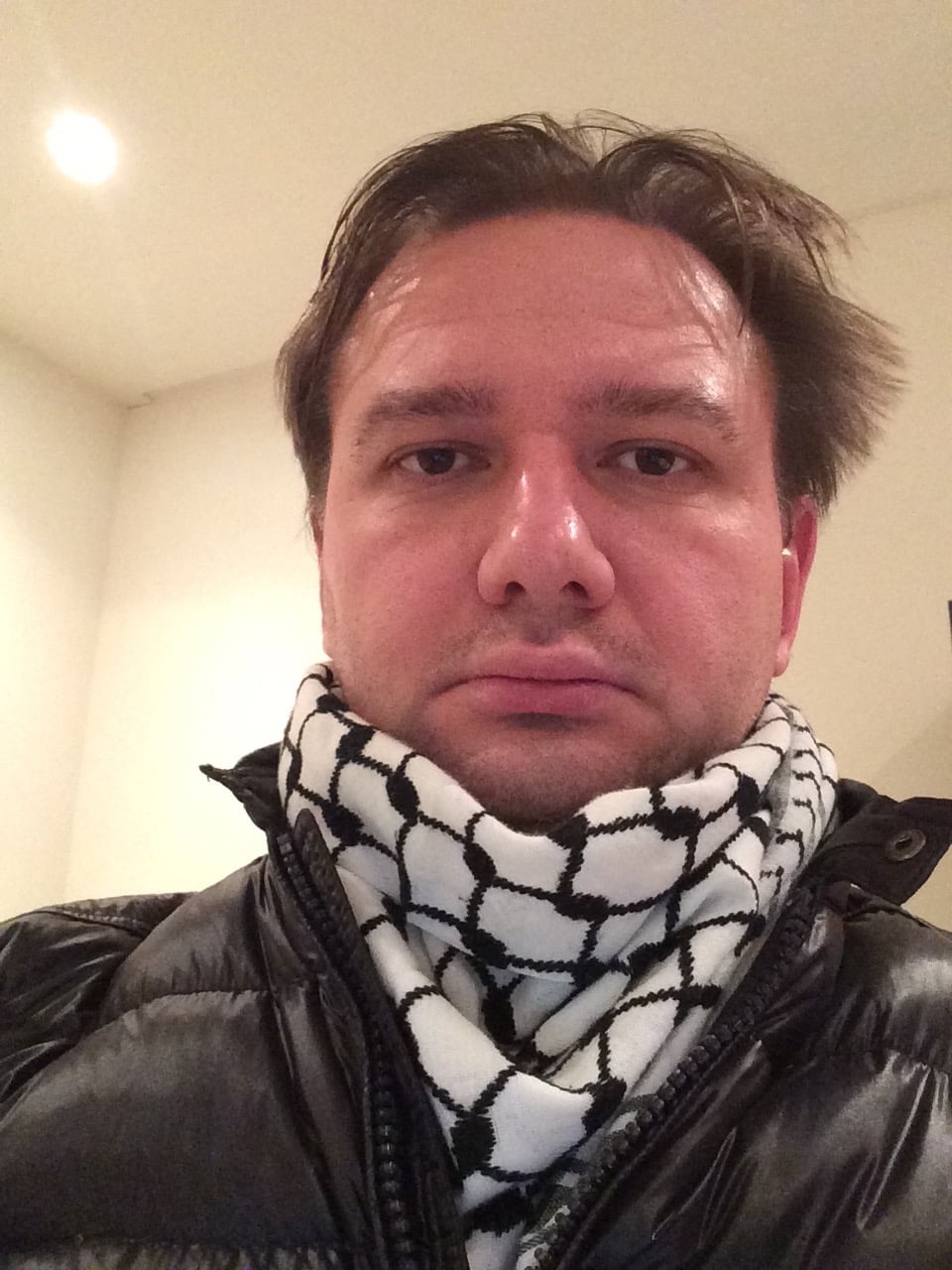 7Qi coaching by Bas brought me many good things. Because of his open and positive worldview I was able to see things in a very different perspective. Thanks to his unique 7Qi techniques I was able to release some limiting thoughts! I feel stronger than ever! I can recommend everybody, in any way looking for a life coach, to contact Bas and experience great talks.
- Roos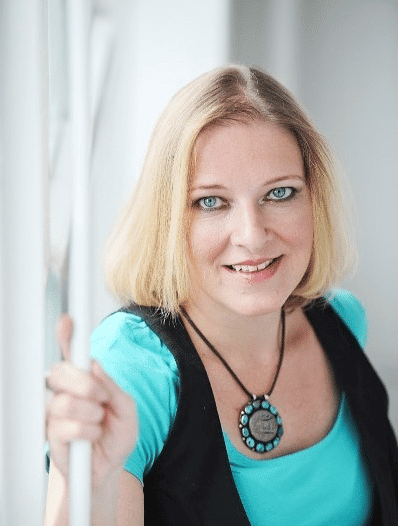 My sessions with Bas were always intense. In a way it felt like a very good conversation with a friend, in another way I felt often suddenly confronted with my personal pitfalls. But always in a positive and very helpful way. Bas formulates extremely clear with very helpful examples. Together with helpful 7Qi exercises it was a tremendous help in getting the needed insights for my personal development.
- Rob
I asked Bas for help because I experienced some challenges in combining motherhood with personal development and career related choices. Coaching sessions with Bas brought great insights in my pitfalls but also about my awareness about my passions and talents. After my coaching sessions I always felt great and he helped me in an extremely useful way and made me being more conscious about my Self. Intensive, though very valuable. If, in a way, I feel I can use some guidance in the future, I am sure I will be contacting Bas again!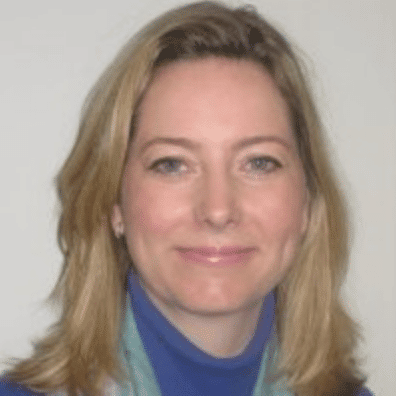 -Carolijn
Bas way of coaching will always be in my memory as a perfect treat for body, soul and spirit. In daily life I felt influenced too easy and could lose my authentic self easily. His clear and loving life coaching approach and the unique 7Qi framework made me feel empowered and being able to live in flow. I am grateful for meeting Bas. Highly recommended, even if you were not yet seriously considering finding a life coach!
- Heleen